Vacuum Sintering Furnace
Hydrogen Sintering
Brief Description
Jan Long Hydrogen Sintering Furnace, developed to meet the diversifying needs of the market with versatile, reliable and user-friendly designs, helps to increase the production capacity and improve the product quality. It features an automatic electric actuator with air operated locking clamps for easy and complete access to the loading area. A refractory metal hot zone provides rapid heating and good temperature uniformity. Besides, the use of atmosphere results in the uniform heating of the whole coil, improvement in surface quality, and energy saving with close attention paid to ensuring the safety and reliability of this furnace.
Click to Enlarge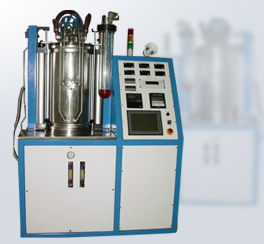 Standard Model:

VHSM-10

VHSM-30

contact us
Application
Ta, Molybdenum Tungsten carbide sintering
High-effective magnetic Fe material sintering.
Bronze, Brass, Stainless steel sintering.
General Fe material sintering.
Advantage
Independent over-temperature protection
Rapid cooling blower
Optional dew point monitors and moisturize equipments
Optional bottom trim heater for ultra-precise temperature uniformity application.