Vacuum Induction Melting Furnace
Induction Melting & casting
Brief Description
The vacuum induction melting furnace is the most commonly used system for great number of applications involving vacuum precision casting. Metal producers are forced to utilize their capital investment to maximum extend in today's competitive environment in the metal industry. Therefore, the workhorse for the majority of all investment casting produced today is the vacuum induction melting especially well-suited for melting and casting of irons, nickel, cobalt and their alloys under vacuum or controlled atmosphere to achieve just in time manufacturing requirement. When material quality is of extreme importance, with year's experience, Jan Long Vacuum Induction Melting and Casting Furnace design permits easy and fast operation and high yields and low operating cost to supply customers with a competitive advantage in their own fields.
Click to Enlarge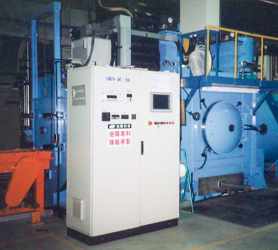 Standard Model:

CVIM-25

CVIM-50

CVIM-150

CVIM-300

CVIM-500

Please contact us
Application
Alloy melting and casting
Directional solidification/single crystal casting
Electrode casting
Continuous casting
Advantage
High level of operating safety and good accessibility
Broad range of standard accessories and options for exact adaptation to customers specific process requirements
Maintenance-friendly system with precision control
Precisely control the content of alloy.