Management Concepts
Providing and developing the advanced vacuum equipment for customer with vacuum and thermo-tech.
Vaclong Co. is Taiwan's forerunner in advanced vacuum technology that meets the challenges of today's and the future technology trends. The vacuum furnace application covers a wide variety of high-tech processes, such as wax, sintering, ceramic metallization, smelting, metal heat treatment, PVD / CVD, …etc. Vaclong has built a strong foundation of the heating and cooling systems as well as good insulation, in order to meet specific processes. With specialization in vacuum technology, Vaclong can attain most of the application of vacuum technology to provide appropriate vacuum furnaces.
Management Strategy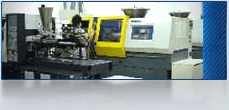 Designing and manufacturing of high value-to-cost and high-quality vacuum equipment for customers
Through a wide range of modular structure and products, Vaclong can provide to its customers, cooperative and cost-effective research planning , product development and process development. Working together with constraints of high functionality, geometry, product sizing, packaging requirement and heat treatment considerations, Vaclong can design and manufacture for its customers cost-effective and high quality vacuum equipment. Vaclong is your only choice for best equipment quality. Together with our good service team with solid ability and experience, we can ensure that the equipment operates smoothly. Closely cooperate with customers' requirement, Vaclong understands overall process, therefore we can provide a complete vacuum system to make your products more competitive on the market.